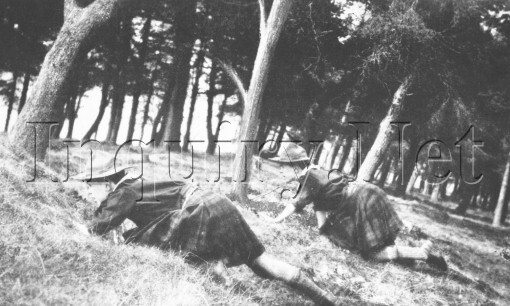 Forward by Baden-Powell
II. General Training of the Senses
III. Observation Indoors
V. Observation of the Individual
VI. Stalking--Points to Observe
VII. Stalking--How to Get Down to It
VIII. Stalking by Night and Lying Doggo
XI. Human Footprints
XII. Booted Tracks
XIII. Human Tracks: General Classifications
XIV. Human Tracks: Peculiar Characteristics
XVI. Deduction and the Detective
XVII. The Tracks of Bicycles, Cars, and Other Vehicles
XVIII. Animal Tracks: General Classifications
XIX. Animal Tracks: Peculiar Characteristics
XX. Bird Traces and the Snow as a Tracking Medium
XXI. Plaster Casts
XXII. Tracking Rules
XXIII. The Influence of Ground, Time, and Weather
XXIV. Training in Tracking for Scouts and Cubs
APPENDIX: Tracker's Badge
BIBLIOGRAPHY
ILLUSTRATIONS
UPRIGHT CROUCHING POSITION
THE "FELINE" CRAWL
THE "FELINE-FLAT" CRAWL .
SOME NATURE SIGNS
FOOT CHART
SECTION THROUGH FOOT-PRINTING FRAME
SKETCH OF BOOTMARK
HUMAN TRACKS
MORE HUMAN TRACKS
VARIOUS TYPES OF MOTOR TIRE TREADS
DUNLOP CORD BALLOON TIRE AND TRACK MADE BY IT
SPOOR OF BULLOCK, SHEEP, PIG, DEER
TRAIL OF CAT AND DOG
FOOT OF PIGEON AND PHEASANT
PHOTOGRAPH OF TRACK IN SNOW
A I5,000,000-YEAR-OLD CAST
PLATES
At end of book
I. PRINT MADE BY HUMAN FOOT.
II. PRINTS OF FEET OF OTTER, FOX, PONY, COW.
III. SPECIMEN TRACKS OF FOUR CLASSES OF GAIT.
IV. SERIES OF TRACKS OF TREE-PERCHER, GROUND-WALKER, WADER, AND WATER BIRD.